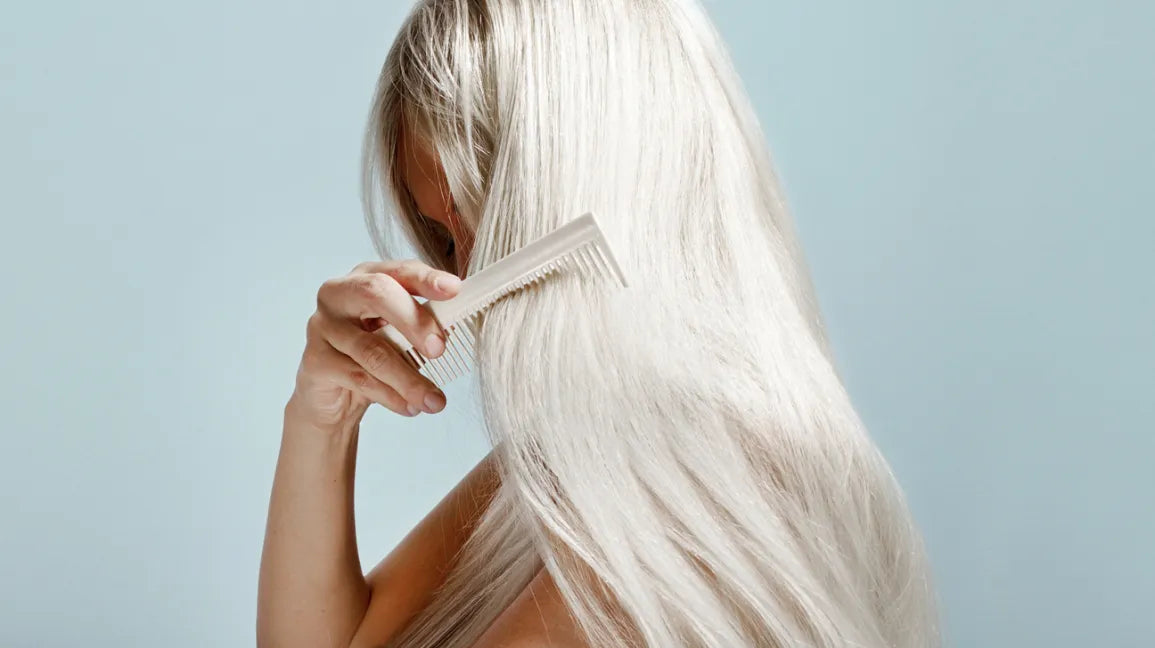 What is a Keratin Treatment?
There are a lot of hair care trends and techniques to keep up with, but there's one, in particular, we want to dive a bit deeper into and that is the ultra-popular and a little controversial keratin treatment. If you're not familiar, a keratin smoothing treatment is an in-salon service that promises to deliver straighter hair with lots of shine and smooth texture, after a single process.
If you have naturally frizzy, unmanageable hair it may sound like a dream but there's some important information you should know before you rush to book an appointment. Read on as we walk you through what keratin is, what keratin treatments really do, how long they last and how to take care of your hair post-treatment.
What Is Keratin?
Before we delve into keratin treatments, it's important to identify what keratin even is. If you've ever been curious about what hair is made of, keratin is likely a term that popped up on your Google search. Keratin is the main protein in your skin, your hair, your nails according to the Cleveland Clinic. Keratin protects the hair from frizz, damage and breakage which is why it's so important for your hair and why something like a keratin treatment is able to strengthen and improve your hair.
What Does a Keratin Treatment Do?
While there are different variations of keratin treatment formulas, the basic premise is this: A professional hairstylist will use a combination of chemicals and heat to straighten and rearrange your hair's natural bonds, usually using formaldehyde, according to the National Center for Biotechnology Information (NCBI).
After the chemical solution is applied to the hair, the stylist will apply a keratin protein conditioner to keep hair from becoming dry and brittle. The end result, if all goes well, is straighter, smoother-looking tresses, as well as hair that is easier to manage, healthier and silky. According to the NCBI, this popular type of hair treatment now goes by a wide variety of names, including a Brazilian blowout, smoothing treatment, acetic acid treatment and hair botox.
Which Hair Types Can Benefit from a Keratin Smoothing Treatment?
The keratin treatment process works on all hair types including fine hair, natural, curly, wavy, and coily hair and can even be a good option for damaged hair as it helps to seal damaged bonds and repair split ends. Since the treatment is centered around smoothing hair and removing frizz, it's very popular among those with frizzy, curly, wavy and even natural hair. However, it's worth noting that if you have curly hair, the treatment's chemicals fill your hair with protein, smoothing your hair, which could temporarily affect your curl pattern.
But it's not going to change your hair structure like a natural hair relaxer or chemical straightener, and it will eventually wash out after a few months. Ultimately, before you commit to the treatment, it's important to speak with a hair professional who can walk you through the best options for your specific hair type and texture.
Via: Lorealparisusa.com
Previous post
How To Apply Bronzer vs. How To Contour

Next post
What Is Hair Toner?