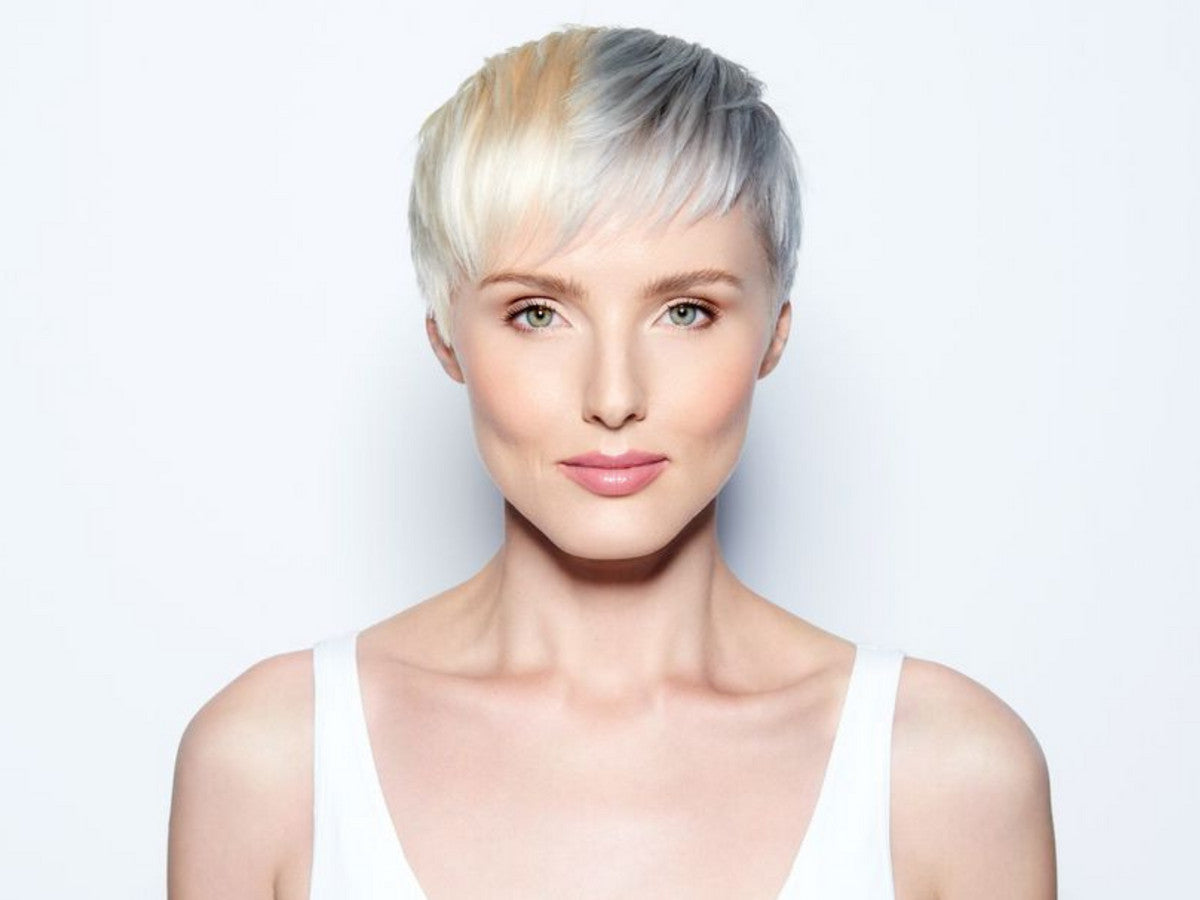 What Is Hair Toner?
After you change your hair color, your mind is likely focused on the best hairstyle to showcase your new 'do, but you should also be thinking about how to update your hair care routine to preserve that new color. And while you may very well have a hair care regimen for color-treated hair already in place, there's one thing your plan may be missing — a hair color toner.
If you're wondering what a hair toner is, how it can be used for brassiness, and how to get the most out of using one, keep reading as we break down what you need to know.
What Is Hair Toner?
A hair toner is a product that's used on color-treated hair to neutralize any unwanted undertones and boost your new hair color. Toners for hair can come in professional and at-home forms, such as toning shampoos.
What Does Hair Toner Do?
Toners are often used to help neutralize unwanted brassy or warm tones. This is why blondes may be more familiar with toning, as their color tends to get brassy very easily.
Of course, toners aren't just reserved for fighting brassiness. If you really want to bring out the warmth in your hair or add more dimension and give your color a natural look, there are toners for that, too. A toner can also help a stylist achieve a more even application or add a wash of bright color to your mane without lifting or bleaching your hair.
How to Use Hair Toner After Bleaching or Dyeing Hair
There are two different types of hair toner: in-salon hair toners and at-home hair toners. When your hair is colored at the salon, your stylist will often use a hair toner on your strands after coloring.
The second type of hair toner we mentioned earlier, at-home toner, is included in various hair care lines, including toning shampoo and conditioner. You've probably heard of silver, blue, and purple shampoo, which are popular types of at-home hair toning products. These can be used for toning hair at home to maintain a brass-free color and brighten your hair.
Most toning shampoos are used just like regular shampoo, but you might let them sit on your strands for a few extra minutes. One of the big differences between a toning shampoo and an in-salon toner is that the shampoo variety of toner is typically meant to be used a few times a week, versus the toner you might get at the salon once a month.
There are also different hair toning options, including toner mixed with bleach or toning hair gloss. The gloss enhances hair color and deeply conditions in one step, and it can be used on your natural hair color for a boost, or when your color-treated hair starts to fade.
Via: Lorealparisusa.com
Previous post
What is a Keratin Treatment?

Next post
5 Ways to Reduce the Appearance of Under-Eye Bags With Makeup