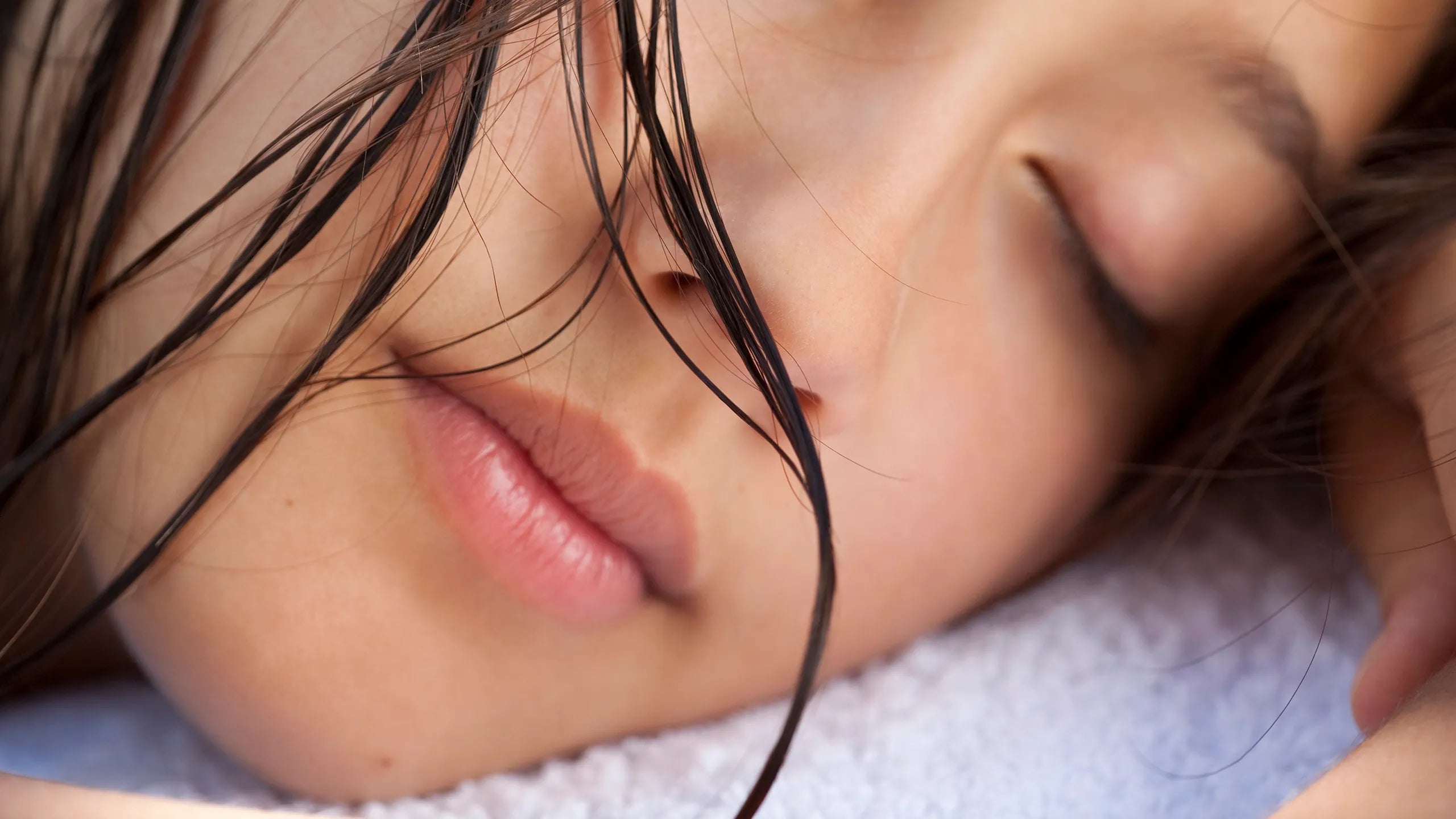 Protect Your Hair While You Sleep
If you think that the only way to cause hair damage is through bleaching or excessive heat styling, think again. The way you care for your hair while you sleep can have an effect on the appearance and health of your hair too, so it's important to consider what to do (and what not to do) while sleeping on your strands. Consider it an extension of your hair care routine.
Whether you're braiding your hair to get waves, nourishing damaged hair, or trying to preserve the look of a sleek blowout, there are many steps you can take to ensure that your hair stays in place throughout the night. Read on as we share our favorite pre-sleep hair care tips, along with protective hairstyles for sleeping and product recommendations so that you can learn how to protect your hair while sleeping — no sitting up on propped pillows here.
Is It Better to Sleep with Your Hair Up or Down?
Many will debate whether it's best to go to bed with an updo or if you should put your tresses down, but as with most things in beauty, it really depends. If you're putting your hair in a ponytail but you're creating too much tension at the crown of your head, it's not good for the health of your hair. Similarly, if you're wearing your hair down at night but you fail to sleep on the type of pillow or pillowcase that will prevent friction, it can be just as damaging. Oftentimes it just depends on the length of your hair.
If you have short hair, sleep with it down since tying it up would cause too much friction and pressure on your scalp. If you have long hair, you're going to want to tie it up to protect your strands, especially the ends, from getting snagged or pulled as you sleep.
Via: Lorealparisusa.com
Previous post
5 Ways to Reduce the Appearance of Under-Eye Bags With Makeup