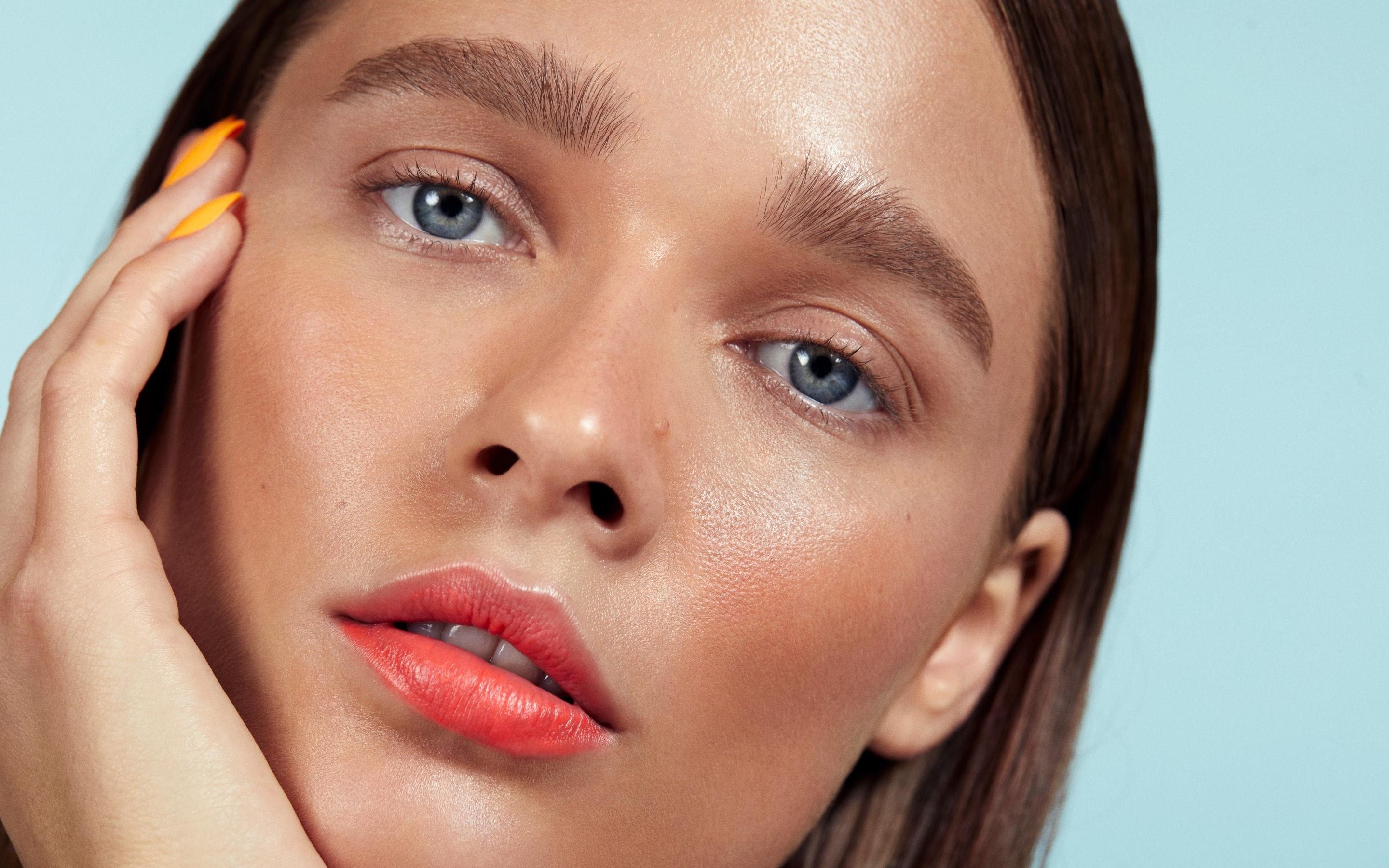 How To Apply Bronzer vs. How To Contour
In addition to needing different products, contouring and bronzing call for different application techniques.
How To Apply Bronzer
Product placement is key when applying bronzer and contour. When it comes to bronzer, you'll want to apply it where the sun would naturally hit if you were out on a sunny day. These areas are the hairline, sides of the forehead, tops of the cheeks and bridge of the nose. It's also a good idea to blend a small amount onto your neck to ensure you don't have a harsh line of demarcation between your face and neck.
Once you understand where to place the bronzer, consider which bronzer formula is best for you. If you have oily skin, a powder bronzer is your match. If you have dry skin, opt for a cream or liquid formula. You can blend it onto your skin in targeted areas using a brush or a makeup sponge.
How To Contour
When it comes to contouring, everyone's face is different and may require slightly different techniques. Generally, contouring the hollows of your cheeks starting at your ears and going no further than your pupils will be flattering. This will give you a more sculpted looking bone structure. You can also contour your jawline to slim it out, and contour the sides of your nose to give it a more slender appearance.
Like with bronzer, formula selection is important. If you're oily, try a powder in a cool-toned shade. If you have dry skin or prefer something more natural and easier to manipulate, a cream formula is for you. A concealer in a color that's a few shades deeper than your skin tone (and neutral or cool-toned) will work well. Because contouring is meant to be more precise than bronzing, it's best to blend it out with a small cheek brush that will allow you to work in more targeted areas.
Via: Lorealparisusa.com
Previous post
How Often Should You Tone Your Hair?

Next post
What is a Keratin Treatment?