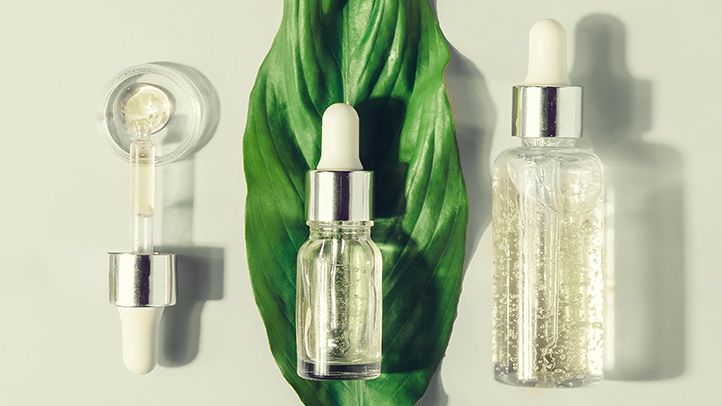 5 Reasons Why You Need a Hyaluronic Eye Serum
When considering your daily skin care essentials, an eye cream should never be overlooked.
Not only can eye serum target the look of dark circles, dryness, and puffy-looking eyes but using an eye serum with the intense hydrating and anti-aging benefits of hyaluronic acid can make a noticeable impact on your skin's moisture levels. Keep reading to learn why using a hyaluronic acid eye serum in your skin care routine could be the key to preserving your skin's youthful appearance.
Because Your Skin Is Already Dry
One of the most fragile places on your face is the skin around your eyes. Constant movements, such as squinting, blinking, winking and wincing can accelerate the common signs of skin aging like crow's feet. Using a serum with hyaluronic acid can help bring moisture to and nourish this delicate area, helping it appear tauter and fight the premature and early on development of wrinkles and fine lines.
To Prevent Dry Skin
You might have noticed that the skin around your eyes tends to dry out easier than other parts of your face. That's because you have fewer oil producing glands in areas around your eyes. To make up for this lack of moisture, use an eye cream formulated with hyaluronic acid to help hydrate your skin and minimize the appearance of dryness.
To Minimize the Look of Dark Circles
Dark circles can make you look tired but the right eye cream can help minimize their sullen appearance. A cream formulated with hyaluronic acid and caffeine specifically-designed peptide for the eye area will work to minimize that look of under-eye bags darkness by brightening the skin under the eye.
To Prevent Wrinkles
Stopping wrinkles before they start will save you the stress and hassle of waiting until they appear. Be proactive about potential wrinkles by using anti-aging eye serums with hyaluronic acid and Pro-Retinol to improve skin elasticity and prevent wrinkles from even starting.
To Reduce Wrinkles
Whether you're a victim of smile-lines or sun damage, under eye wrinkles are a fact of life.
Applying an eye serum formulated with hyaluronic acid helps plump up the skin's appearance, and make wrinkles less noticeable.
Via: L'Oréal
Previous post
How to Manage Blackheads

Next post
Peptides