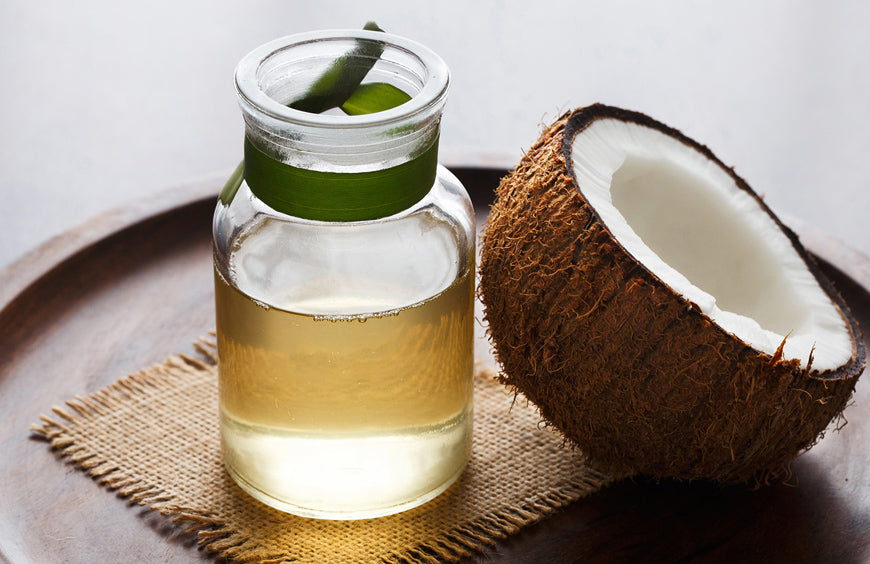 Can Coconut Oil Help with Hair Growth?
Coconut oil is a fatty oil that's made from raw or dried coconuts. It looks like solid, white butter at room temperature and melts when heated.
This natural oil is traditionally used as a food, for cooking, and as a hair and beauty treatment.
There's plenty of medical research on the health benefits of coconut oil for your body, skin, and hair. Some people use coconut oil on their hair and scalp because they believe that it helps hair grow faster. We'll explore if this is actually effective.
Coconut oil and hair
There's not yet research on whether coconut oil can make your hair grow faster. However, coconut oil can help improve hair and scalp health. This might make hair look like it's growing faster.
Calms irritation
Coconut oil is a natural saturated fat. The high fat content in it may help calm scalp irritation, flaking, and itching. The fat in coconut oil can also help seal in hair moisture.
Protects from heat damage
Using a small amount of coconut oil on wet hair before drying or using heat styling may protect hair from water and heat damage.

Burimi: Healthline
Previous post
How to Take Care Of Your Skin Before and After Facial Hair Removal
Next post
Can I Use Castor Oil for Hair Growth?