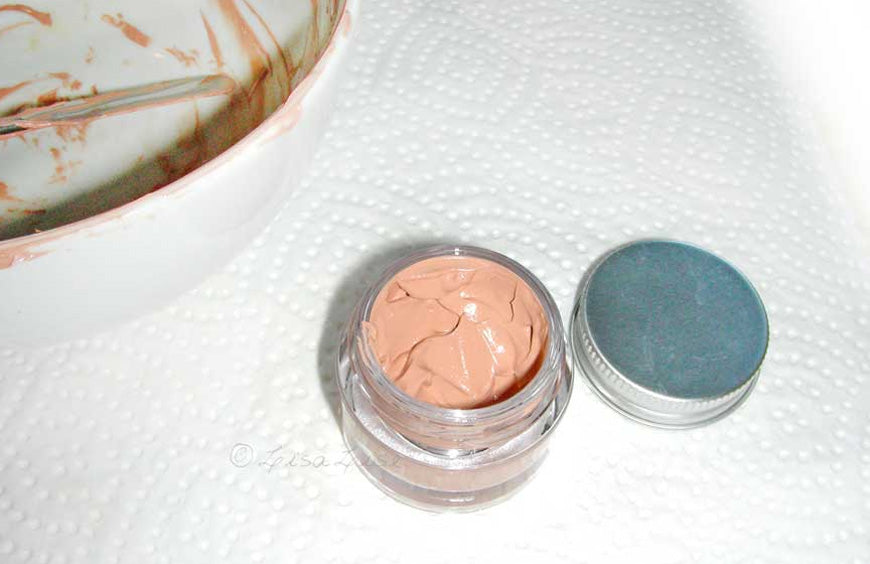 What Are the Benefits Of Cream Foundation?
Since cream foundations are, well, creamy, the formula moves on the skin in a more natural way than other formulas, making them less likely to crack or crease. Cream foundations are also great for dry and mature skin, and even oily skin types can make cream work by setting with a powder. Additionally, if you're someone that likes a full coverage foundation, creams tend to be very pigmented, perfect for covering acne, acne scars and dark spots.
How Do I Apply Cream Foundation?
The way you apply cream foundation will depend on the amount of coverage you want. If you use a brush, you'll get more coverage, while applying a cream foundation with a blender or sponge will result in a slightly sheerer finish. You can also apply cream foundation with clean fingers for a more natural look.
It's also important to note that cream foundations tend to come in compacts or tubes, and before applying you can place a bit of the foundation onto the back of your hand to warm it up, making it easier to get the smooth finish you're after.

Source: L'Oréal
Previous post
The Benefits of Vitamin C Serum for Your Skin

Next post
7 Face Mask Mistakes You Should Stop Making