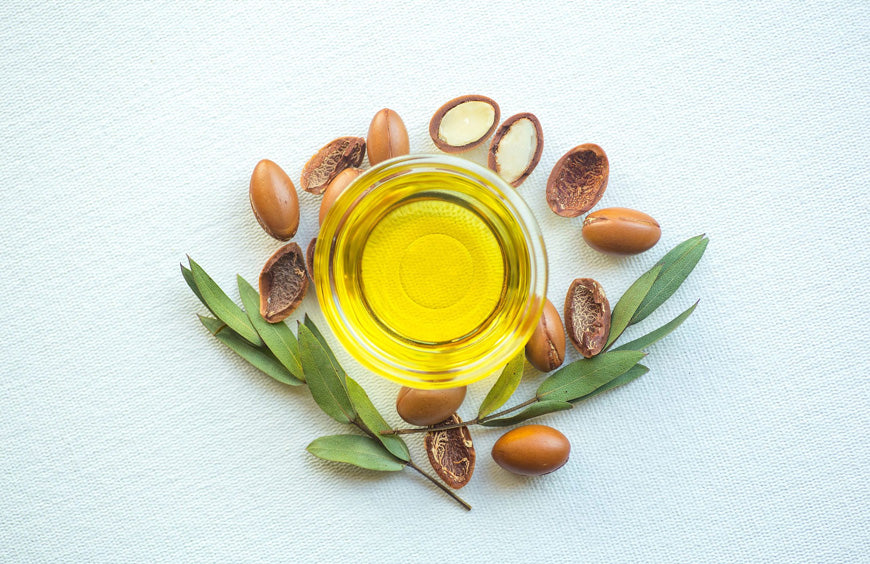 Benefits and Uses of Argan Oil
Argan oil has been a culinary staple in Morocco for centuries — not only because of its subtle, nutty flavor but also its wide array of potential health benefits.
This naturally occurring plant oil is derived from the kernels of the fruit of the argan tree.
Although native to Morocco, argan oil is now used across the globe for a variety of culinary, cosmetic and medicinal applications.
1. Contains Essential Nutrients
Argan oil is primarily comprised of fatty acids and a variety of phenolic compounds.
Approximately 29–36% of the fatty acid content of argan oil comes from linoleic acid, or omega-6, making it a good source of this essential nutrient.
Oleic acid, though not essential, makes up 43–49% of the fatty acid composition of argan oil and is also a very healthy fat. Found in olive oil as well, oleic acid is renowned for its positive impact on heart health.
Additionally, argan oil is a rich source of vitamin E, which is required for healthy skin, hair and eyes. This vitamin also has powerful antioxidant properties.
2. Has Antioxidant and Anti-Inflammatory Properties
Argan oil is rich in vitamin E, or tocopherol, a fat-soluble vitamin that serves as a potent antioxidant to reduce the damaging effects of free radicals.
Other compounds present in argan oil, such as CoQ10, melatonin and plant sterols, also play a role in its antioxidant capacity.
Additionally, some research indicates that argan oil can also be applied directly to your skin to reduce inflammation caused by injuries or infections.
3. May Treat Some Skin Conditions
Argan oil has been a popular home remedy for treating inflammatory skin conditions for decades — especially in North Africa, where argan trees originate.
Although there's limited scientific evidence supporting argan oil's ability to treat specific skin infections, it is still frequently used for this purpose.
However, current research indicates that argan oil does contain several antioxidant and anti-inflammatory compounds, which may be why it seems to treat skin tissue.

Source: Healthline
Previous post
The Building Blocks of Hair

Next post
What Causes Freckles on Skin?