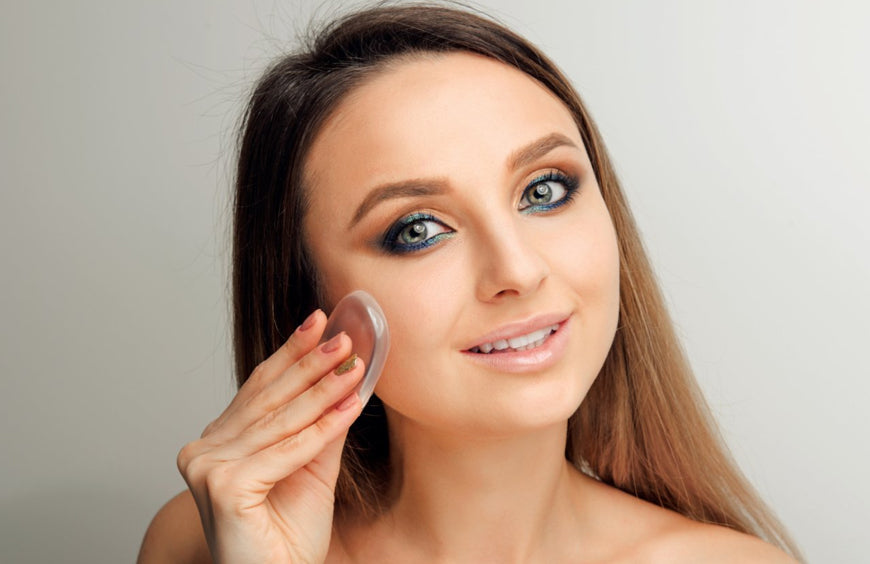 Why You Should Have A Silicone Makeup Blender
Your brushes aren't the only effective tools in there.
As technology and product innovation grows and develops, keeping a fully or even partially sustainable beauty routine becomes less of a challenge. We can now opt for reusable makeup remover pads and other products, and also recycle products in our hair care, skin care, and makeup arsenals. It's part of the reason why the silicone makeup blender became one of the trendiest reusable tools for applying face makeup years ago.
What Is A Silicone Makeup Sponge?
A silicone makeup sponge is exactly what it sounds like—a makeup blender that's made of a rubbery, silicone material. Also referred to as jelly makeup sponges, silicone makeup sponges come in a range of shapes and sizes and are primarily used to apply foundation, concealer, and face powder.
5 Reasons To Use A Silicone Makeup Sponge
There are plenty of reasons to use a silicone makeup sponge to perfect your beauty look, here's five that top our list.
1. Easy Cleaning
2. Saving Product
3. Sustainability
4. Long-lasting
5. Budget-friendly


Source: L'Oréal
Previous post
Can I Reduce the Size Of My Large Pores?

Next post
How long does mascara last?