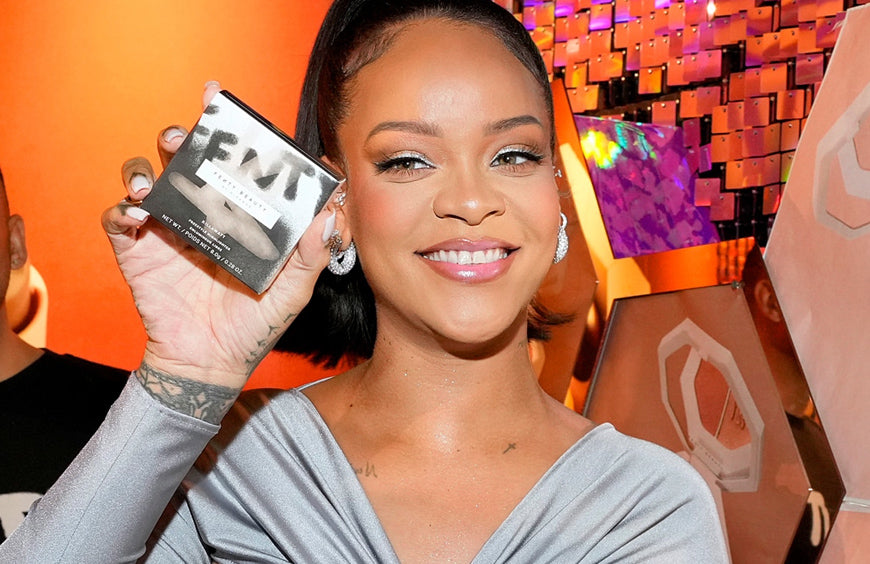 Rihanna, In Her Own Words
There's no need to introduce Rihanna to you. Instead, let us fill you in on what she's been up to: caring for her new baby boy, headlining the Apple Music Super Bowl LVII Halftime Show (her first live performance since 2018), and continuing to release sell-out-within-minutes pieces with Savage x Fenty and Fenty Beauty. While the promise of a new album has yet to be confirmed, here's Rihanna, in her own words, on traveling, life as a new mom, and her favorite product to look extra-alive.
On motherhood and beauty
"Becoming a mother has only added to the inspiration in my life. I've had to find the balance between an efficient routine that maximizes precious 'me' time and full glam, because I really enjoy that colorful creative process."
On inventing a new lipstick
"When it comes to matte liquid lipstick, we all know the deal—intense pigment often comes with intense dryness. I wanted to fix that. Fenty Beauty Fenty Icon Velvet Liquid Lipstick has a luxe formula that's creamy and whipped so that the color glides on and feels plush but won't crack. That's why we call it a 'velvet matte.' It comes in a range of five shades of reds, pinks, and neutrals that are flexible and work on everyone."
On her long-flight beauty routine
"I do everything I can to stay hydrated, from applying moisturizers to drinking coconut water—it's really the only way to save your skin, especially on those long flights to different time zones and climates."
On why smelling good is so important
"My mom was the first person to introduce me to beauty and fragrance. I loved her scent, and smelling good was really important to her. It was always the finishing touch before she would go out. And that's how I treat fragrance today: I want it to exude everything that I feel, everything that I am, and everything that I want to be."

Source: Elle
Previous post
What Causes Dark Circles Under Your Eyes?
Next post
How to Use Tea Tree Oil For Hair