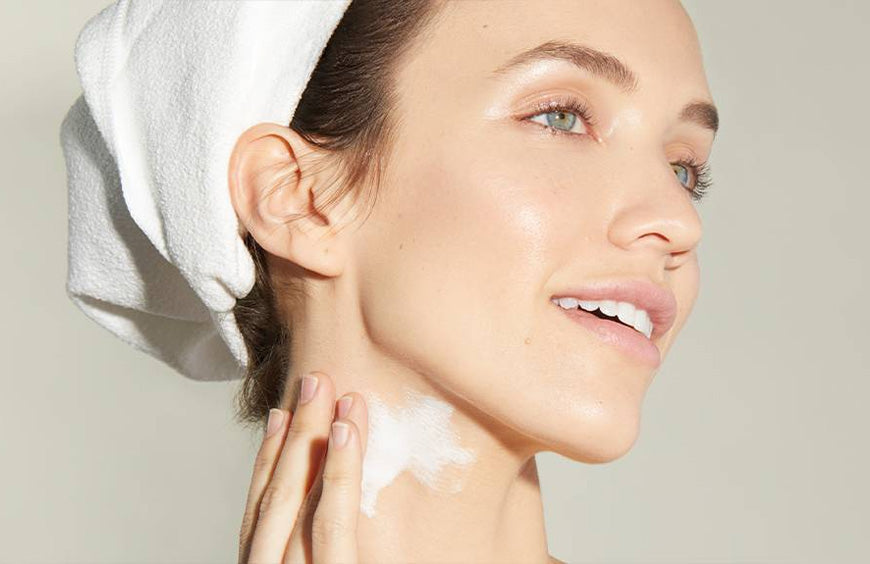 How To Care for Oily Skin in the Summer
There's no doubt summer is a magical time of year, but when you have oily skin you can't help but think about how the warmer temperatures and humidity make your oily skin even slicker.
How to Take Care Of Oily Skin in the Summer
Caring for oily skin in the summer is as easy as adding a few tweaks to your skin care and makeup routines to help manage oil production. Something as simple as adding a daily clay cleanser to your routine can do wonders for mattifying your complexion. Switching to lighter makeup products and using a smudge-proof setting spray are great fixes to help your makeup last longer in the heat. Easy right? Keep reading to learn all our tips and tricks for caring for oily skin in the summertime.
1. Try a Clay Facial Cleanser
When it comes to summer skin care and managing oily skin, it's all about looking for products that help to mattify.
2. Use a Non-Greasy Moisturizer
Think you can skip moisturizer if you have oily skin? Think again! In the summer, look for a lightweight moisturizer formulated for oily skin.
3. Don't Skimp on Sunscreen
After moisturizing your oily skin, reach for a broad-spectrum sunscreen. According to the American Academy Of Dermatology (AAD), you should use a broad-spectrum sunscreen with SPF 30 or more, along with taking other sun protection measures.
4. Add Exfoliation To Your Weekly Routine
Exfoliating should be an essential step in your weekly skin care routine if you have oily skin. To remove dead skin cells and buildup from the surface of your skin, use a face scrub.
5. Mattify the Look Of Your Complexion With a Face Mask
Clay face masks are one of the most popular skin care products out there — and if you have oily skin, you can see huge benefits by adding one to your summer skin care routine.
6. Always Use a Primer Before Makeup
When you have oily skin, you may find that your face makeup has a hard time staying put in the summer heat. The best way to boost the life of your makeup is to introduce a mattifying primer into your routine.

Source: L'Oréal
Previous post
Here's Why You Should Add Calcium to Your Skin Care Routine

Next post
What Is Ferritin