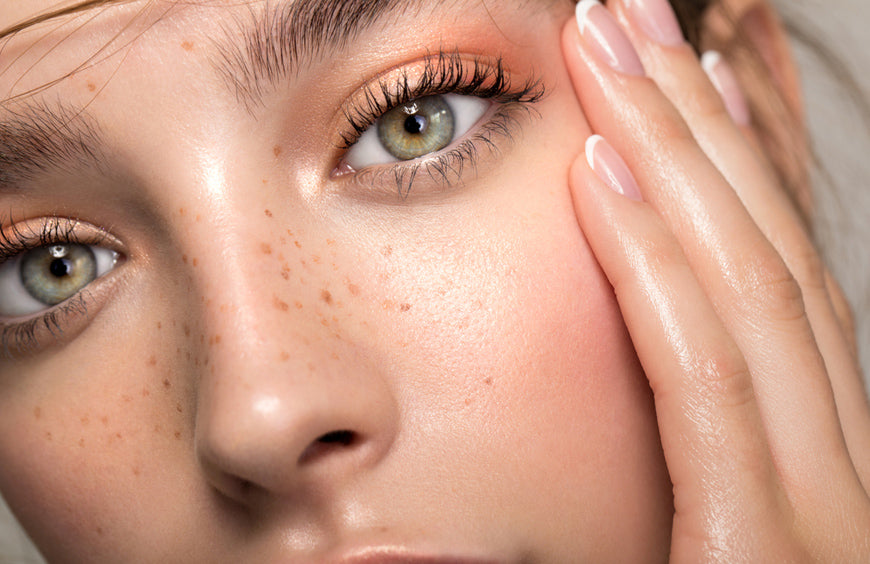 How to Brighten Eyes in Seconds
Learn how to visibly brighten eyes and draw attention to your eyes with a simple routine using eye cream, concealer and mascara for bigger eyes.
Woken up late? Slept past your alarm? If you've had a bad night sleep or woken up on the wrong side of bed chances are you're not in the mood to use a bunch of complicated makeup techniques to brighten eyes. As bigger eyes and brighter eyes often help to brighten the overall face and give you a well-rested, more "awake" look. If you're looking to learn how to make eyes look bigger or how to brighten under eyes there's a few products you can incorporate into your routine for brighter eyes in seconds -- without any complicated eyeshadow or time-consuming highlighting techniques.
Start with an Eye Cream
As dry and dehydrated skin can often dull the under-eye area and thus your overall complexion it's a good idea to use a product in your skincare routine which targets the unique skin around your eyes. An eye cream is the perfect prep to help smooth the under eye area and give it a boost of hydration before you move onto your makeup and concealer.
Brighten Under Eyes with Concealer
If you're looking how to brighten under eyes, concealer is the answer. To brighten under eyes apply concealer directly under the eyes and blend with your fingertips.
Make Eyes Look Bigger with Mascara
Whilst concealer may help to brighten under eyes it shouldn't be the final step in your quest to get bigger and brighter eyes. If you're looking how to make eyes look more awake - mascara is a non-negotiable.

Source: Lancôme
Previous post
Is Cold Water or Hot Water Better for Your Skin?

Next post
Shaping your eyebrows