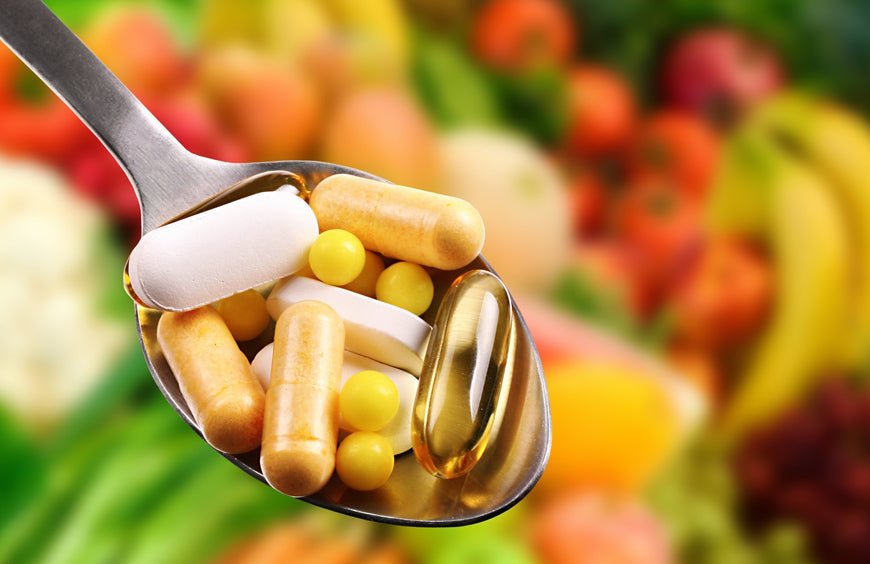 Best Hair Growth Vitamins for Longer Hair
Hair loss has many root causes—from mounting stress, to genetics, child birth, and more—but in addition to a well-rounded diet, the best hair growth vitamins contain a combination of ingredients, like Omega-fatty acids and vitamins, to help fortify weak or damaged hair over time. And although a hair-growth shampoo or a number of effective hair growth oils may aid with thickening, a vitamin will help with growth at the source.
What are the best hair growth nutrients?
MSM. Since your hair and nails are primarily made of keratin, the compound MSM (or methylsulfonylmethane) is an especially ideal ingredient to help improve the appearance and feel of hair, as it helps your body maintain it.
Essential fatty acids. To help with dry skin and scalp, essential fatty acids found in avocado and oily fish, like salmon, are helpful. In vitamin form you are looking for Omega-3 rather than 6 or 9.
Vitamins A, C, and E. In addition to MSM and Omega-3 acids, ingredients like vitamins A, C and E, saw palmetto, ashwagandha, hydrolyzed collagen, biotin, keratin, and magnesium can also be helpful in the regrowth process. While some vitamins can be useful to those in need of extra nutrients to encourage scalp health and hair growth, professionals advise that your body will naturally eliminate excess nutrients it doesn't actually need. "Vitamins usually only work if there is a deficiency in the first instance," says Sey. "If the body is balanced, then those surplus vitamins are not useful, and in the case of water soluble vitamins like biotin the excess comes out in your urine. Ideally, it is best to get your vitamins from your food."

Source: Harper's Bazaar
Previous post
2023 Nail Trends to Try Now

Next post
Can I Skip Washing My Face in the Morning?