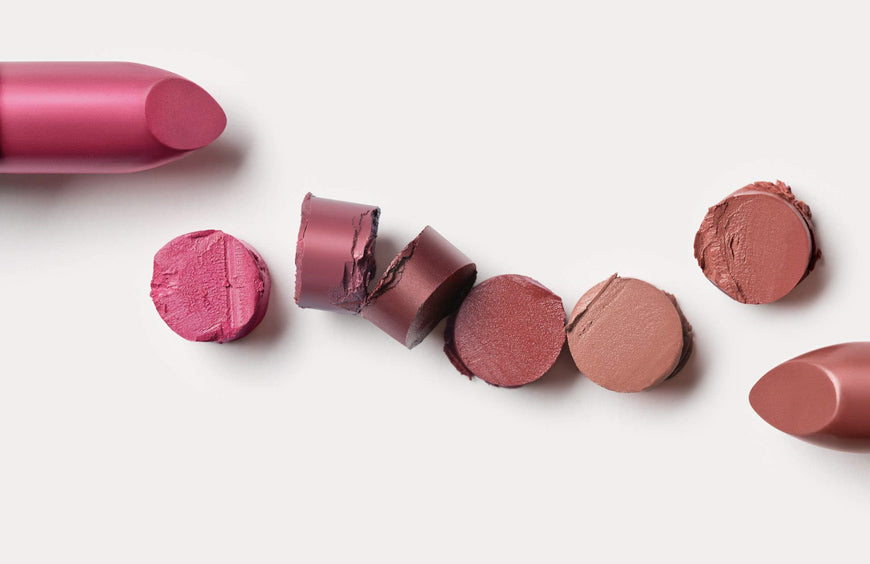 How to choose Pink Lipstick
Learn how to wear pink lipstick shades and how to select the best pink lipstick shades for you.
Pink Lipstick is one of those lip colors that should be a staple in your lipstick collection alongside red lipstick and nude lipstick. Fun, bold, and exciting – a swipe of pink lipstick can instantly liven up your look.
How to Select the Best Shade of Pink Lipstick for You
Although pink lipstick is a relatively universally flattering lipstick shade – it's still a good idea to look at some key factors when selecting your perfect pink lipstick: first understanding the different variations of pink lipsticks, and secondly considering your skin tone.
Pink Lipstick Shades
Pink lipsticks can come in many different variations, hues, tones, and intensities. Unlike Nude Lipsticks and Red Lipsticks which are pretty standard – pink lipsticks aren't universal.
Nude Pink: Nude pink lipstick shades can be a nice balance between a nude lipstick and pink lipstick — they're subtle with just a hint of pink color.
Baby Pink: Baby pink shades are often much lighter than your skin tone and have a pale and almost concealer like look to them. Baby pink is a lip color that looks especially great when worn as a lip gloss.
Bright Pink Lipsticks: Bright pink and hot pink lipsticks can be either warm or cool toned and add a fun pop of color to your look.
Fuchsia Lipsticks: Fuchsia Pink lipsticks are the perfect balance of a bright bold pink with a hint of purple. All skin tones can wear these.

Source: Lancôme
Previous post
How to Use Tea Tree Oil For Hair

Next post
Do You Use Conditioner Before or After Shampoo?