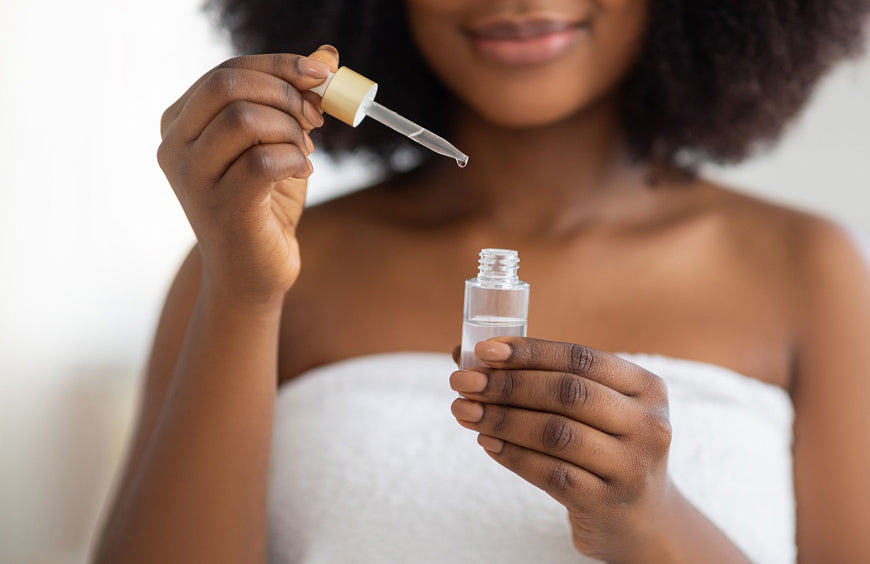 Hyaluronic Acid for Hair?
Hyaluronic acid isn't just for your skin.
By now, you've likely heard about the wonders of hyaluronic acid (HA). You may know it as the skin care superhero that's touted to combat dryness, provide intense hydration to the skin barrier and visibly reduce the look of fine lines and wrinkles.
Turns out, that holy grail anti-aging ingredient isn't just for your face. Lately, more and more beauty brands are taking advantage of the benefits of hyaluronic acid for hair and formulating hair care staples with it. It might just also be the secret to achieving a smoother and healthier-looking mane — especially for folks with waves and curls.
So, if you're looking to meet your hair goals quicker, you'll want to incorporate these shampoos with hyaluronic acid and other products into your hair care routine stat.
Is Hyaluronic Acid Good for Hair?
Hyaluronic acid for hair works similarly like it does for skin, adding hydration by helping to lock in moisture. As a result, it helps keep frizz away and gives lifeless hair a plumped up effect. We'd just advise, apply hyaluronic acid to your hair through the proper hair care products — HA made for skin may not have the effect on your hair that you're looking for.

Source: L'Oréal
Previous post
Vitamin C: How and When to Use Vitamin C

Next post
Is Cold Water or Hot Water Better for Your Skin?