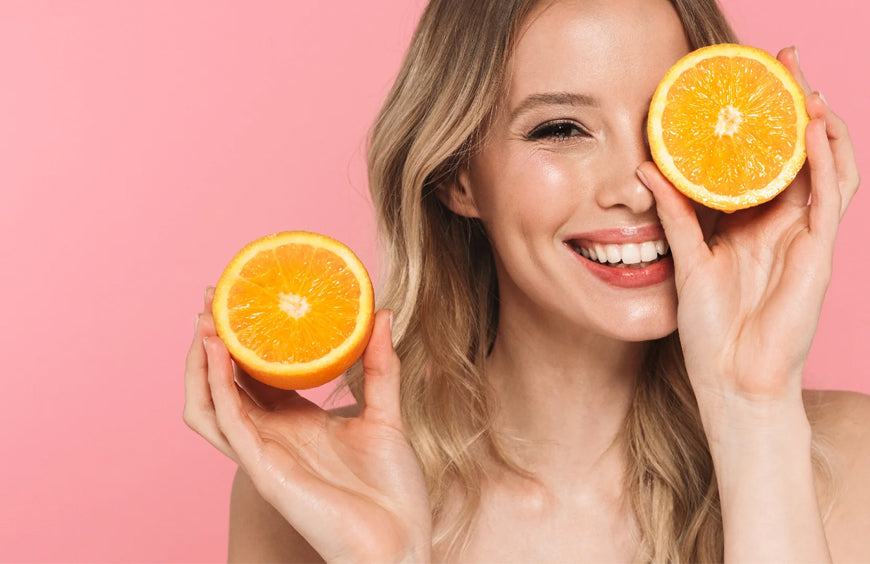 What Does Vitamin C Serum Do for the Face?
Vitamin C serums are often used for their antioxidant and anti-aging properties. The Revitalift 12% Pure Vitamin C + E + Salicylic Acid Serum, specifically, leaves the skin with a brighter, more radiant appearance and even skin tone.
The concentrated formula contains the purest and most potent form of vitamin C — L-Ascorbic acid — which is the most used and recommended by dermatologists. Clinical tests showed that in just four weeks the serum acts on early signs of aging and in eight weeks results continue to improve. The results? Bye-bye uneven skin tone, see you later fine lines and peace out large pores.
Because it's formulated with hyaluronic acid it also plumps and hydrates the skin, while salicylic acid resurfaces texture for a smoother visage, vitamin E works its antioxidant magic, dipeptide fights wrinkles, and glycerin moisturizes. It's quite the cocktail of derm-favorite actives.
Is it Okay to Use Vitamin C Serum Everyday?
Vitamin C plays well with other ingredients so you don't have to worry about this serum interacting negatively with your other products. As a derm rule of thumb, you just don't want to combine it with anything that will cause it to oxidize.
Of course you should always consult with your dermatologist before you add any new products to your routine (especially if you're using retinoids).

Source: L'Oréal
Previous post
11 Top Anti-Aging Ingredients We Can't Live Without in 2023

Next post
Collagen