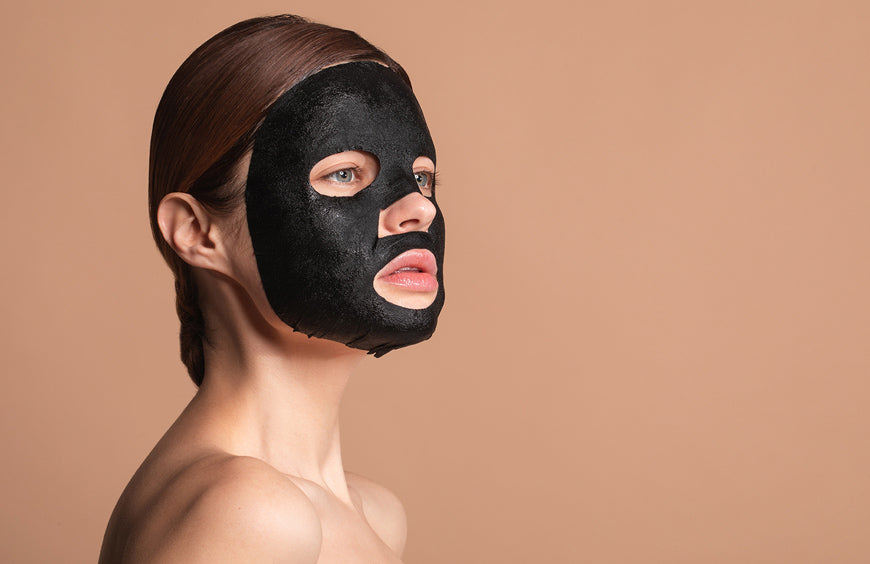 Everything You've Ever Wanted to Know About Masking
When it comes to skin care, there's nothing quite as relaxing and rewarding as applying a face mask. Of course, with so many different types of masks to choose from, it can be overwhelming to narrow down the option that's best for your specific skin care concerns.
APPLICATION
You may have a general idea about what exactly a face mask is, but how do you go about applying and removing a mask? This is all dependent on if you use a rinse-off or a no-rinse mask. If you're using a rinse-off mask, simply wash the mask off with lukewarm water after those ten to fifteen minutes have passed. If you're using a no-rinse option, gently remove the mask from your skin and massage any residue over your face. Rather than using a face mask as part of your everyday skin care ritual, treat your skin to a mask a few times a week. We love pampering ourselves at least once mid-week and once more when the weekend hits!
CLAY MASKS
Clay masks—as you may have guessed—are formulated with clays and have a thick, creamy consistency that feels delightfully spa-like on your skin.
SHEET MASKS
Sheet masks are great because they contain enough product for one application, are applied directly to your face, and can be instantly removed once time is up! They tend to be great for those with dry skin as they usually provide your skin with nourishing hydration which is totally ideal for the winter months.
PEEL-OFF MASKS
Peel-off masks are another no-rinse option. Peel-off formulas are typically brushed or smoothed onto skin, similar to how you might apply a clay mask, but are (as you may have guessed) peeled off your face when it's time for removal. Make sure to do so slowly and gently as to not tug at your skin. Peel-off masks are generally great for those with acne-prone skin as they can draw out dirt and impurities that have built up on your skin.
OVERNIGHT MASKS
Overnight masks do just that—provide your skin with various benefits while you catch some shut-eye.
ANTI-AGING MASKS
Anti-aging masks come in many forms but they all have the same goal: to help prevent and diminish visible signs of aging.

Source: L'Oréal
Previous post
Ways to Improve Your Shower Routine

Next post
Jennifer Lopez's Guide to Glowing Skin