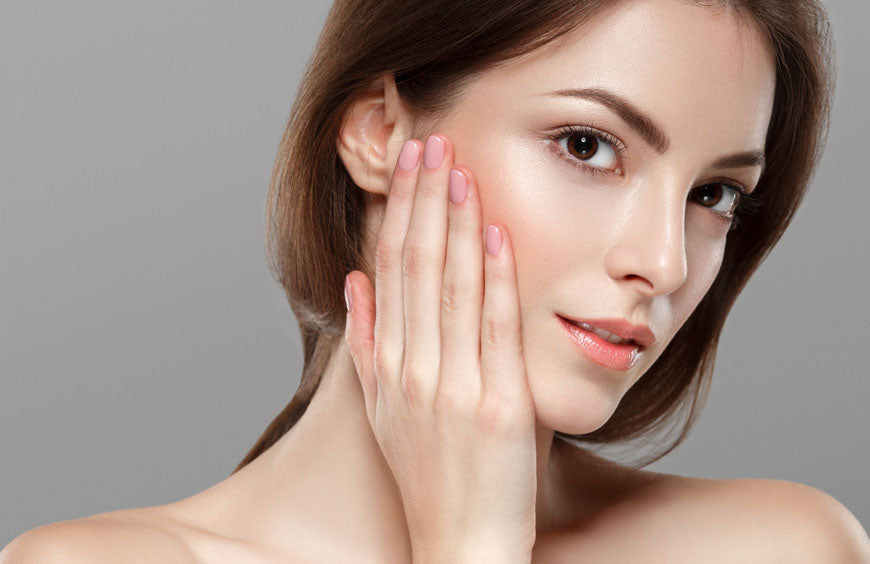 Dermatologist-recommended skin care for your 20s
Your 20s is an ideal time to start a skin care routine and adopt skin healthy habits.
Skin care practices to start in your 20s
Here's the skin care advice they recommend for women in their 20s:
1. Use these two skin care products daily: To keep your skin looking its best, dermatologists recommend using these two skin care products every day:
A mild cleanser: When selecting a cleanser, choose one for your skin type. Dr. Katta says, "For example, if you have acne-prone skin, use a mild cleanser that removes oil." Dry skin does better with a hydrating cleanser.
To get the best results from your cleanser, wash your face twice a day – when you get up and before bed. You also want to wash after sweating.
Sunscreen (SPF 30 or higher, broad spectrum, and water resistant): Any time you plan to be outside during the day, even if it's to take a walk or drive to work, you expose your skin to the sun's harmful rays.
2, Add in a skin care product that addresses your primary skin concern:

"In our 20s, women's skin care concerns can vary greatly," says Dr. Katta. While some women have acne-prone skin, others are noticing fine lines and other signs of aging. Dark spots can be the biggest concern for some.
The best way to address your concerns is to use a skin care product that contains science-backed ingredients, says board-certified dermatologist Rebecca Baxt, MD, FAAD. She recommends the following ingredients:
Vitamin C serum or cream: Science shows that this ingredient can reduce skin aging and dark spots.
When to apply vitamin C: Dr. Baxt tells her patients, "Apply it after washing your face in the morning, before you put on your sunscreen."
Retinoid: The term "retinoid" is a catch-all for an array of vitamin A-based products used on skin. It can treat mild fine lines and wrinkles, acne, and dark spots. It can also improve skin texture.
If you're looking to treat uneven skin tone, dark spots, or your skin's texture, look for the word "retinol." It's a type of retinoid that's used for these purposes.
Retinol can give you younger-looking skin by speeding up new skin cell turnover, which starts to slow in your 20s.
Previous post
What Are the Benefits of Vitamin C Serum?

Next post
Different Types Of Eczema You Should Know